Sustainable fashion brands and trends - 2018 Year in Review
2018 is the year sustainable fashion became a thing. From major fashion magazines like Elle dedicating a whole issue to sustainability to the Meghan Markle Effect - sustainable and ethical fashion captured the attention of fashion consumers and industry all around the globe.
The Meghan Markle Effect came into prominence after the Duchess of Sussex sent sales of the sustainable brands she wore into overdrive. As an example, Outland Denim gives women rescued from human traffickers training and job opportunities in their production facility in Cambodia, emphasising fair wages and personal development. Their Harriet jeans sold out in 48h after Meghan Markle was seen wearing a pair multiple times during her trip to New Zealand.
Sustainable brands that are promoted by celebrities such as Meghan Markle, Emma Watson or Karlie Kloss represent only the tip of the fashion revolution iceberg. There isn't a day or hour we don't discover a new exciting brand producing lovable fashion products made in a people- and environmentally-friendly way.
Faer is now a year old and we're very happy to feature tens of thousands of products giving you plenty of choices to shop fashion more sustainably. But who are the It-Brands on Faer in 2018? We are data geeks after all and always eager to crunch some numbers to better understand what's hot and what's hotter. Here are the brands you engaged the most with on Faer in 2018 split by geographic region:
United States
1. The Root Collective

Their tagline is 'The most complimented shoes you'll own" and the US-based Faer community agrees. Made by artisan workshop in Guatemala, The Root Collective and their Gaby Flats have been the most popular product on Faer in 2018:
Photo credits: The Root Collective
2. Veja
Easily spotted by their capital "V" trademark, Veja is the second most popular brand on Faer in 2018. We're not surprised, Meghan Markle is one of the many celebrities endorsing them. Recently she wore the Esplar women sneakers during their first royal tour in Australia this year. Veja is a veteran sustainable brand and made 1.7m sneakers using 180 tons of fine organic cotton since their founding in 2004.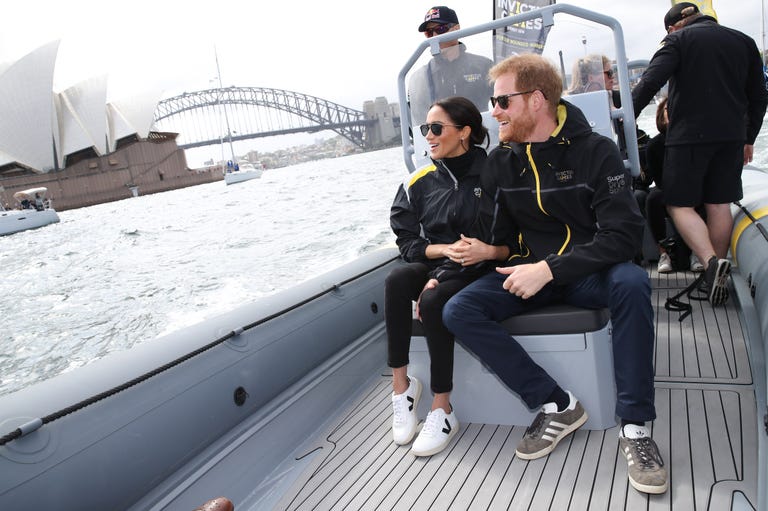 Photo credits: Getty Images
Hailing from Copenhagen in Denmark, these great, innovative bunch of people are on a mission to ensure your underwear, socks and tees are made in a sustainable and responsible way that benefits not only you but also the planet. Sustainability is their core value and it runs through everything they are doing, from better practices to creating longer lasting underwear. They are actively developing innovative and more sustainable fabrics too with their fully recycled fabric called SilverTech.
Europe
1. Lucy & Yak
It comes to us with no surprise Lucy & Yak is taking the top spot in Europe. Featured on our Insta brand portrait series in summer this year, the brand is the brainchild of London-based Lucy and Chris. Their designs are all handmade and designed for every shape, gender and age. Their inspired ethos: "The system is whatever we all decide to make it, so let's make a system where everyone wins", aligns perfectly with their values to create fabulous, high quality clothing, that is handmade ethically. Being fair with everyone that has an input in making Lucy & Yak clothing is of utmost importance to them.
2. Reformation
A sustainable-fashion staple in the US and founded in 2009 by Yael Aflalo, Reformation has been making inroads in Europe lately too. They've announced their first store in Europe in summer this year, and they are already the second most popular brand on Faer within our European community.
Two-thirds of our planet are covered by ocean and the brand of the same name takes the 3rd spot of the most popular brands on Faer in Europe in 2018.
As you might have noticed, our data currently only covers Europe and the United States. We plan to cover many more countries in the next year as we continue to build our Faer community all around the world. After all, everyone needs people- and environmentally-friendly made clothing fashion!
We couldn't be more excited about 2019 and wish everyone a great start into the new year.
Team Faer